Herfoss Powers to Race Win at Wakefield Park
Troy Herfoss engaged in a fierce battle at Round 3 of the 2021 ABSK Championship, this past weekend at Wakefield Park with long time rival, Wayne Maxwell. Herfoss equipped with Michelin Power Performance Slick and an Akrapovic Evolution Line Exhaust rode to second place in race one which was unfortunately cut short by a red flag incident. 
"I was disappointed by the fact we had to stop racing, when for us the race hadn't essentially started yet" Herfoss said.
Herfoss got away from the line in third place in race two. With the pressure on in the early stages of the race, Herfoss mounted an attack on second place. After moving into second place with a third of the race remaining, the Honda rider began chasing down the leader and made a successful pass for the lead on the final lap to take the race win.
"I was really strong over the top of the track, Wayne (Maxwell) was really strong in the last section. When I passed him, I was right on the inside line because he was so strong into the last turn"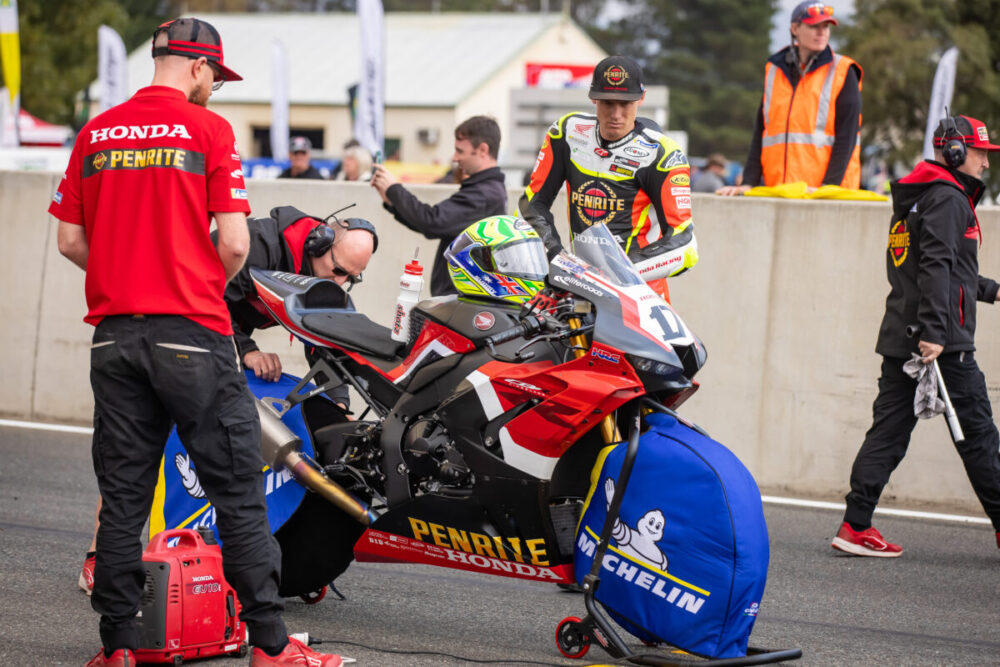 Troy will now head to Hidden Valley, Darwin for Round 4 of the series on June 18-20 in second place, 10 points out of the championship lead.